Arthur Jarvis University Reschedules Exams
The management of Arthur Jarvis University has released a notice to announce the rescheduling of ongoing examinations till a later date.
See notice below: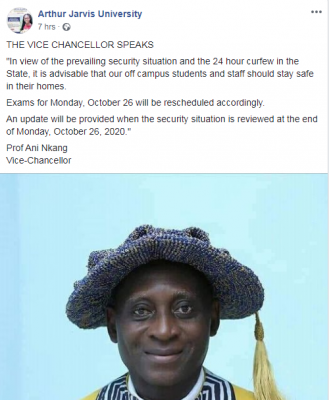 "In view of the prevailing security situation and the 24 hour curfew in the State, it is advisable that our off campus students and staff should stay safe in their homes.
Exams for Monday, October 26 will be rescheduled accordingly.
An update will be provided when the security situation is reviewed at the end of Monday, October 26, 2020."
Prof Ani Nkang
Vice-Chancellor